Co-Authored by Hiring Indicators and Mary Hall
The start of every year brings challenges for those responsible for talent acquisition and retention efforts. As 2023 starts to pick up steam, HR professionals face issues related to the lingering effects of pandemic policies, a worsening economic situation, and technology that threatens thousands of jobs. While the questions and issues about how to evolve hiring, and retain good employees have changed, the role of those tasked with dealing with those questions and issues remains the same…or does it?

The Talent Acquisition and Retention Landscape in Early 2023
At the start of 2022, HR departments were grappling with the Great Resignation; it was common to see many businesses – especially restaurants – suffering through staffing shortages. At the start of 2023, though, companies are dealing with a worsening economy, lower profits, and smaller budgets. Ironically, many businesses that struggled to convince people to stay, now can't afford to keep those who remained on staff! 
The Tech Industry is Bleeding
Tens of thousands of people have been laid off from the likes of Amazon, Google, Microsoft, Facebook, and other major companies just in the first few weeks of January 2023, and more job losses are likely on the horizon. As the talent pool is flooded with more people looking for work, many companies that are hiring rather than firing are often only hiring for temporary contract jobs, rather than bringing on new people full-time; it's all they can budget for in this economy.
As some companies take measures to reduce their workforce, other companies are facing a completely different struggle: They find it much harder to keep good, experienced talent on staff, not because of budget issues, but rather because the same old benefits are no longer as enticing as they once were, and because remote work changed the game – perhaps forever.
How Remote Work Changed the Game
Millions of people in white-collar jobs were forced into remote work for an extended period of time due to the COVID-19 pandemic, and this changed employee priorities. How? Well, it basically eroded, at times on a daily basis, employees' sense of engagement with fellow team members, duties, and company culture. Employees finally came to see their time and mental health as more valuable than their company's bottom line – good for people, but often bad for business!
Business leaders have tried to adapt by taking steps to convince their employees that those who work for them are seen as more than cogs in a machine. There has been a marked increase in the offering of mental health benefits, including PTO and counseling coverage. Feedback has also become more of a two-way street than it once was, in the hope that more open communication between levels will increase employee affinity for their workplace and team. There is another snag, though…
Remote work loosened the ties that once bound people to their companies and weakened their  desire to return to the on-site 9-to-5 grind. As we've emerged from the pandemic, necessity has required employers to design new hybrid work arrangements to engage and retain their employees. Offering flexible schedules which allow employees to work remotely for part  of the week is now seen as a competitive advantage for companies seeking to attract and retain talent.    If the effect of these new work arrangements on retention is negligible, companies' patience may not last. Or… Companies will go back to the drawing board. 
Talent Acquisition in the Age of AI
Arguably, talent acquisition and retention have undergone the most significant changes in recent years thanks to advances in technology. The increasing acknowledgment of the ability and utility of artificial intelligence (AI) across a broad swathe of industries and roles is forcing HR departments to consider whether an unsalaried "bot" can do a job faster, more efficiently – and with less complaining – than a salaried human.
While the Fifth Industrial Revolution (or AI Industrial Revolution) threatens white-collar jobs that previous industrial revolutions made possible, it also makes hiring real-life people a whole lot easier! The shift towards using more data-driven and automated processes, like applicant tracking systems to screen resumes, conduct competency-based pre-employment testing, and identify high-potential employees, has vastly reduced the time to hire.
How Technology Can Aid in Retention
Today's pre-hire assessment tools – often powered by AI – not only help HR departments improve hiring decisions; they also help managers retain their best and brightest. Details gleaned from pre-employment assessments are used to help employers set goals for employees and reward them when goals are met. AI also helps reduce the need for employees to engage in repetitive tasks; they can focus their attention and efforts on tasks they care about.
On the surface, you get the sense that talent acquisition and retention in 2023 are not the same as in prior years.  Aside from a looming recession, it may prove easier for hiring managers to adapt to a post-pandemic world than to one in which AI makes more and more jobs redundant; then again, technology is only ever as good as those who invent it, and there will likely always be a need for human touch and perspective.
The more things change for talent acquisition and retention, the more they remain the same, and Reveal has the pre-assessment tools you need to make the best possible hiring decisions. To see how technology can help you put the right people in the right seats in 2023, and keep them there for the long term, get in touch with Reveal today!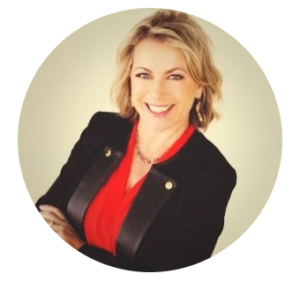 Co-Author Mary Hall 
Mary Hall is the founder of CultureWise and a business professional committed to building positive workplace cultures. With over 25 years of hands-on business experience as the co-founder of a national credit counseling organization, Mary's leadership contributed to building an organization of 500 employees and over 60,000 clients. Her CPA experience and Masters in Nonprofit Management offers a unique blend of "head and heart" in her practice.
With a strong background in Call-Center Operations, Human Resources, ISO Quality, Culture Development and all around organizational management, Mary has a broad business perspective, along with 15 years of nonprofit board service, including eight years with the Better Business Bureau and as a 2014 judge for the Most Admired Companies in Arizona.
Mary has 25 years of experience in family based business dynamics, board oversight and experience in building an award winning workplace culture. Mary led their organization to four Best Places to Work awards, three BBB Business Ethics awards and two Presidential Points of Light awards for Volunteer Service.
As a PeopleInk Certified PeoplePro Pro Facilitator, Mary combines the patent-pending ValuesBlueprint and PeoplePix system with workplace engagement programs and social responsibility to build better workplaces and a better world.